KJ Headset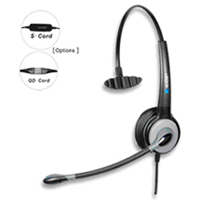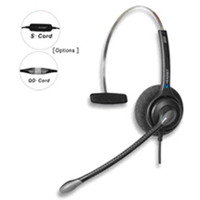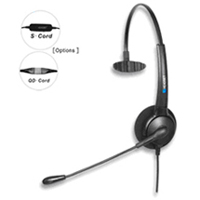 We are distributing KOREAN KJ Communication Headset in Malaysia. It is a variety of high quality headset products for telephony, computer and cellular applications. Our products of headset, headset telephone, telephone amplifier has been designed for users in noisy surrounding such as brokerhouse, tele-marketing companies and public offices. Unlike other headsets currently available, our headset and amplifier will introduce a new design which eliminates surrounding noise while improving user comfort.
It employs a super-light 1/2 ounce "acoustical ear cup" which completely surrounds the user's ear. Rather than against or actually in the ear like conventional headsets, our products rests in abroad area of contact around the ear, affording comfort for extended time periods.
A background noise reduction of up to 20% can be achieved by enclosing the ear, significantly improving the clarity and strength of reception.
The design of our product is versatile, capable of being worn either ear for monaural use. It, too will be capable of interfacing with most electronic and telecommunications systems.